News
Betty Buss
Betty Jean Buss, 79, of Beatrice, died Thursday afternoon, February 23, 2023 at Gold Crest Retirement Center in Adams. She was born on January 24, 1944 in Beatrice, baptized on January 29, 1944 and confirmed in 1958. She attended Sherman Center School, ru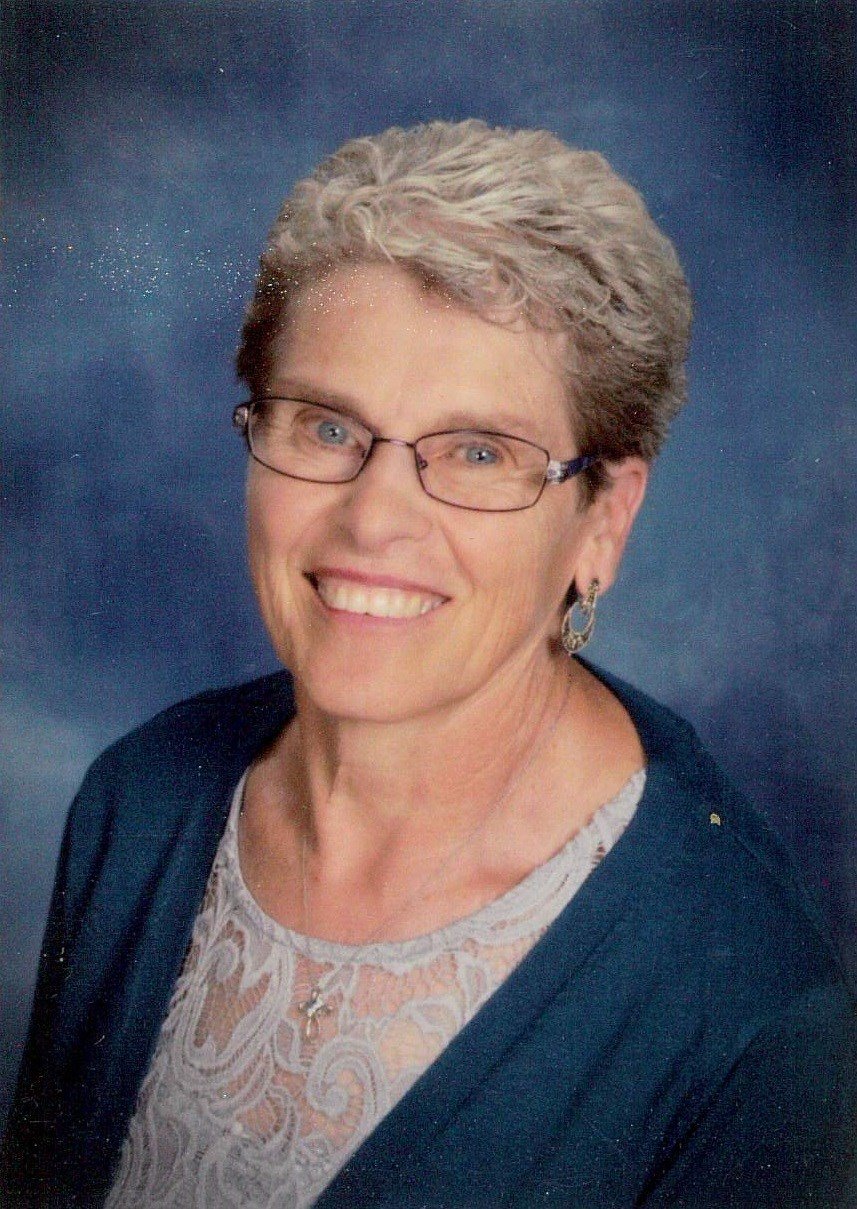 Betty Jean Buss, 79, of Beatrice, died Thursday afternoon, February 23, 2023 at Gold Crest Retirement Center in Adams.  She was born on January 24, 1944 in Beatrice, baptized on January 29, 1944 and confirmed in 1958.  She attended Sherman Center School, rural Cortland and graduated from Adams High School.  Betty attended Dana College in Blair.  On February 24, 1963 she married Gerald Buss at Christ Lutheran Church of rural Pickrell and they lived and farmed in rural Beatrice.  Besides being a farm wife she worked as a clerk and tax preparer for H&R Block for 17 years, was bookkeeper for Bauman Agri-Service, and worked at the Buss Stop in Beatrice for 25 years.  She was a former member of Christ Lutheran Church of rural Pickrell and then after her marriage was a member of St. John Lutheran Church of Beatrice where she was a Stephens Minister.  She also served as the clerk for Riverside Township.  Betty enjoyed bowling, fishing, reading, and attending her grandchildren's activities.    
Survivors include her daughter, Gail (Jim) Kruse of Sunrise Beach, MO; son, Jerry Buss of Beatrice; six grandchildren, Jennifer (Matt) Surface, Brooke (Jordan) Pohlman, Kelsey (Spencer) Weishahn, Abbee Buss, Bryce (Cheyanne) Buss, and Abby (Tristan) Morgan; three great-grandchildren, Kaysee Meyer, Collin Surface, and River Morgan, with baby boy Weishahn due in June; sister, Anora Schoen; brother, Ron (Verla) Busboom; sisters-in-law, Marlene Busboom, Karen Buss, and Betty St. Clair; brother-in-law, Kenny Miller; many nieces and nephews.  She was preceded in death by her husband, Gerald Buss (2007); two sons, Phil Buss (1983) and Chris Buss (2018); parents, Ehme and Jennie (Ideus) Busboom; sister, Rosie Miller; brother, Gerald Busboom; sister-in-law, Barbara (Don) Wrightsman; brother-in-law, Robert Schoen; parents-in-law, Herman and Alvina Buss.
Funeral services will be held at 10:00 A.M. on Tuesday, February 28, 2023 at St. John Lutheran Church of Beatrice with Rev. Dr. Renae Koehler officiating. Burial will be at the Evergreen Home Cemetery of Beatrice.  A family prayer service will be held at 9:45 A.M. on Tuesday in the chapel of the church. The body will lie in state on Monday from noon until 8:00 P.M. at the Fox Funeral Home. The family will meet and greet relatives and friends on Monday from 5:00 P.M. until 6:30 P.M. at the funeral home.  In lieu of flowers a memorial has been established to St. John Lutheran Church and Cottonwood Hospice both in Beatrice and Gold Crest Center in Adams.  www.foxfuneralhome.net.  Fox Funeral Home & Cremation Services of Beatrice is in charge of arrangements.