News
Vandals hit two city parks, in Beatrice
Damage estimate could approach $5,000
BEATRICE – Public vandalism is under investigation in a southeast Nebraska city.  Beatrice Police report spray-paint vandalism damaged a restroom building, a stage and picnic tables at Chautauqua Park in the south part of the city, and property at Riverside Park in the west area of the city.

Lieutenant Jay Murphy said police initially were investigating one incident at each park, but now have a third incident at Riverside Park. The first incident, at Chautauqua Park, was discovered Monday.

"They found that the tabernacle and the bathroom had been spray-painted with numerous pictures, words and symbols....a lot of obscenities....they also found that five picnic tables inside the tabernacle had been spray-painted."

Damage at Chautauqua had been covered up, to eliminate obscenities remaining. Damage was estimated there at about $2,200. At Riverside Park, paint vandalism was done to a restroom and shower facility and a tennis and basketball court.  The report of damage at Riverside Park came in, Wednesday.

"The shower house had been spray-painted. Same type of deal...some obscenities...words and pictures. Mainly the shower house and the restroom signs and so forth. We do not have an estimate on that....I'm assuming it's pretty close to the Chautauqua estimate."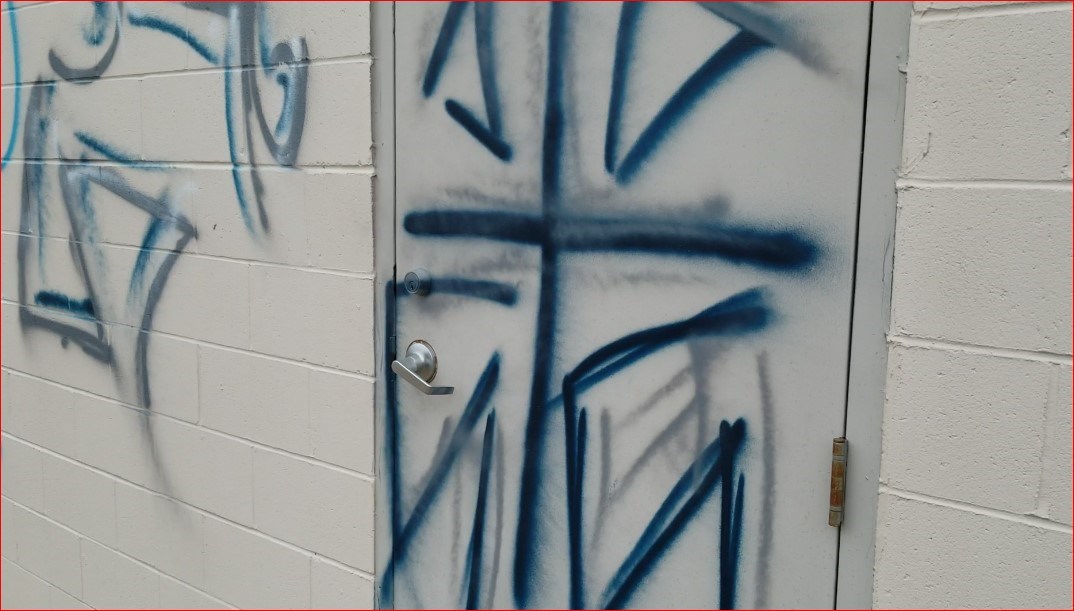 No arrests have been made and police are continuing their investigation.

"We've kind of hopped up our patrol in those areas to make sure this doesn't happen again, because it does take a little bit of time and effort and money for the city to get those back to looking good for the public, especially coming up on the spring and camping season."

There is a 10 p.m. curfew at city parks, though police often find people driving through or parking in city parks after hours. Park restrooms reopen for the camping season on April 1st.

Although some campers are occupying spots at Chautauqua Park , Murphy said police did not receive any witness reports regarding the damage.