News
Economic development organization presents childcare grants
NGage seeking to aid capacity growth of childcare in the region
Friday, November 18th 2022, 5:58 AM CST
BEATRICE – A southeast Nebraska economic development organization has awarded grants to childcare providers to help fill a shortage of kids care in the area.
Gage Area Growth Enterprise, known as NGage, has approved grants to three Beatrice and Gage County providers to help boost their childcare capacity. NGage Executive Director Rachel Kreikemeier says increasing childcare availability is a critical workforce concern.

"Childcare, as most of you know, is a big issue in Gage County that we're working to solve and it's going to take a lot of effort. So, we appreciate everything you guys are doing to help that."

Grants were presented Thursday to local childcare providers through the Communities For Kids Initiative in Nebraska. Missy and Russ Jobman, who operate Little Giggles Childcare in Beatrice are getting a check for $13,600. April Bell, who operates two locations near Firth receives two checks for $5,700 each. They are April's Daycare and Preschool and April's Adventure Academy.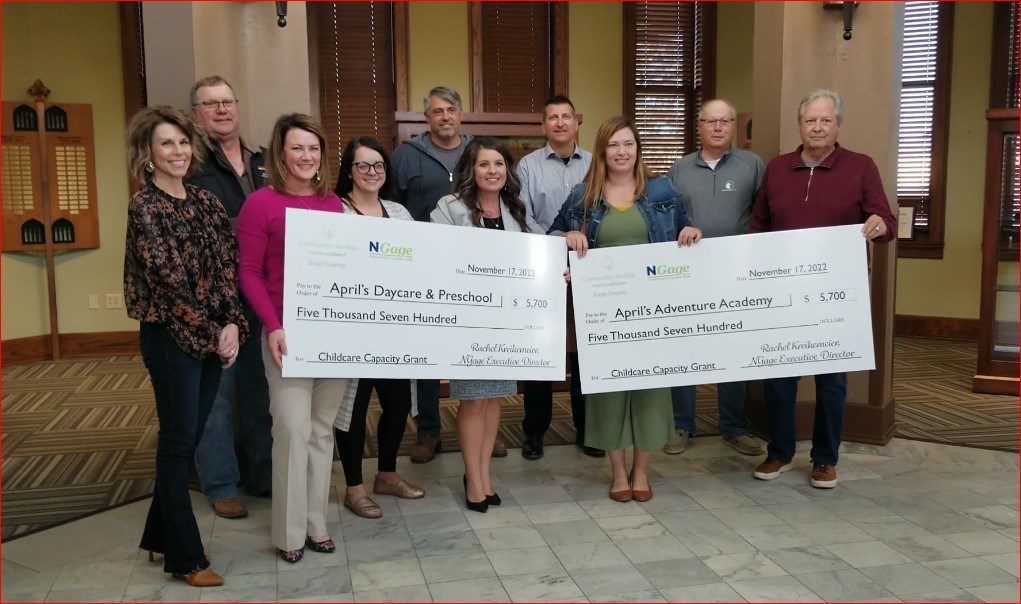 Earlier, Kreikemeier said a $32,000 grant was presented to Ashley and Brad Garrison of Sky High Learning Center will help increase capacity by 52 childcare spots.  "It's set to open after the first of the year. She's moving from an in-home two license, to a center license.....moving from 12, to 64 kids."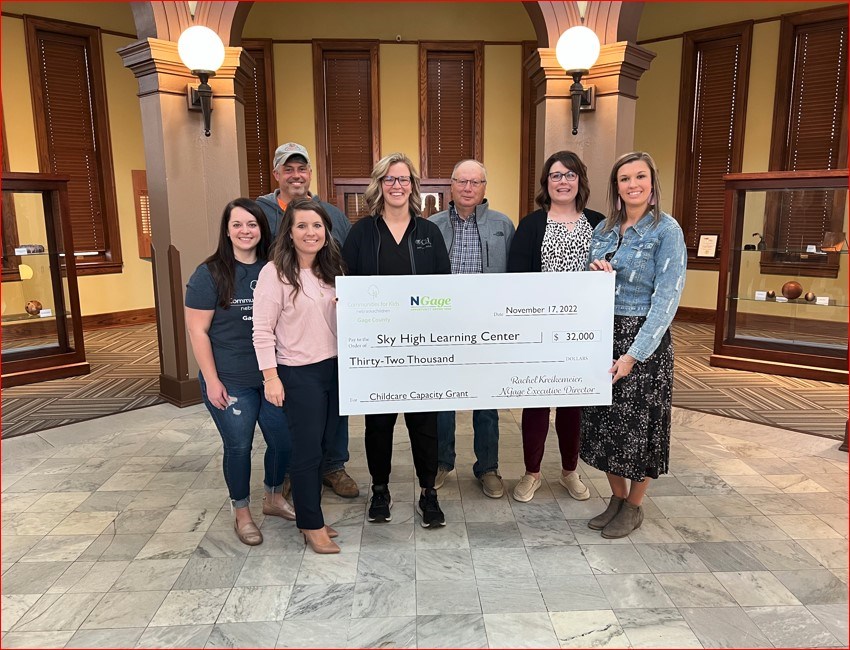 It's been estimated that the Beatrice-Gage County area has a shortage of up to 400 childcare spots…making it more difficult for some families to hold two jobs…. squeezing local businesses and manufacturers for available workers.