News
Beatrice State Champions honored by board of education
Title holders in Class B girl's state golf and middle school state cross country, are recognized
Tuesday, November 14th 2023, 7:19 AM CST
BEATRICE – Two state champions have been honored by the Beatrice Board of Education, at the high school and middle school levels.
Kiera Paquette, this year's Class-B individual state champion in girl's golf was recognized before the board of education Monday night…introduced by A-D, Gus Brown.

"Kiera is an exceptional young lady and a great student. She's also been an NSAA academic all-state for two or three years, now. Great in the classroom, but on top of that, she's a wonderful leader in our building. To top it off, she's a three-time state medalist at the Class B state golf tournament. Her sophomore year, she finished ninth....her junior year, she finished sixth...and this year, she was the Class B individual state champion."

Paquette won the Trailblazer Conference individual championship with a record personal score of 72.

Also honored Monday night was 8th Grader Tyler Scott….the Nebraska Junior High State Champion in Cross Country.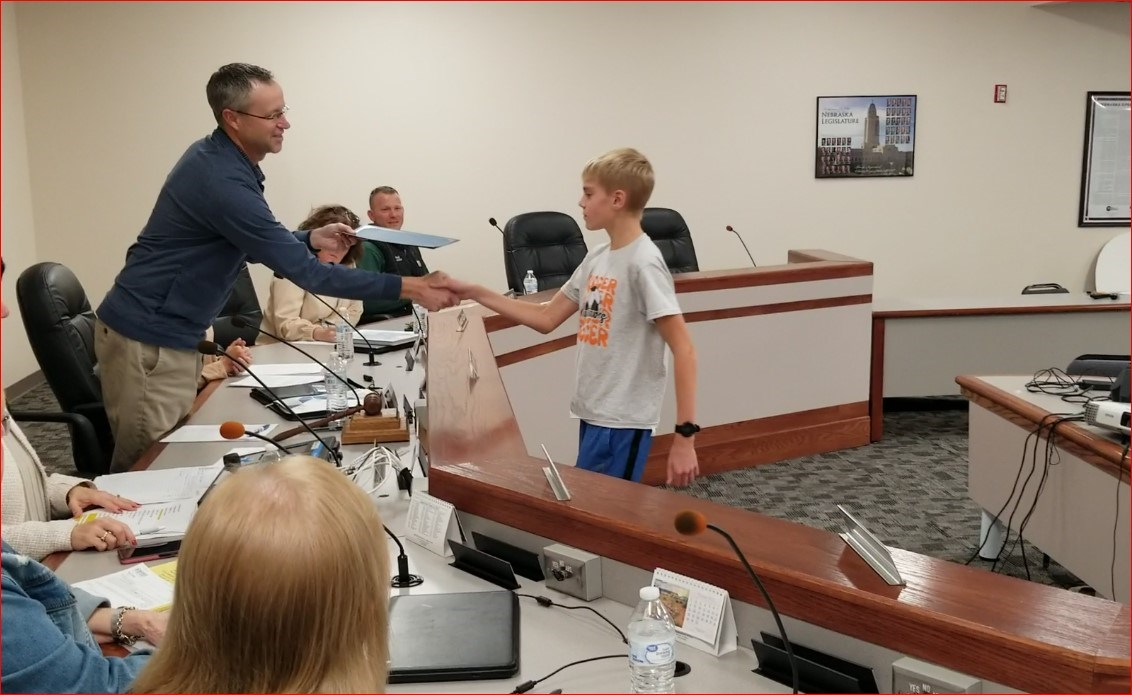 Middle School Principal Andrew Haake said, "Tyler finished the three thousand meter course up at Papillion LaVista South, in time of ten minutes, ten point six four seconds...which was fourteen seconds ahead of second place. His time was also a course record. He helped the BMS boys team to an eighth place finish out of 35 teams. Tyler was also the champion of the Beatrice Invite, the Fairbury Invite, the Syracuse Invite and the Trailblazer Conference champion."

Just recently, Scott ran in a half-marathon in the City of Lincoln, finishing 89th out of a total of more than four-thousand runners. He also was a 4.0 student during the first semester of the school year.