News
Saturday pop-up thunderstorms, become hail-producers in Nebraska, Kansas
Storms prompt severe weather warnings across several counties in both states
BEATRICE – A slow-moving thunderstorm cell Saturday afternoon dropped hail on areas of southeastern Jefferson County and southwest Gage County. 
Trained weather spotters reported quarter to golf ball-sized hail at Plymouth, at around 2:35 p.m.  Quarter-sized hail was reported at Diller, about an hour later.  
The storm also moved into southwest Gage County, where hail was reported west of Odell.   Hail covered the ground near Hanover, Kansas….making it look like winter, rather than late summer.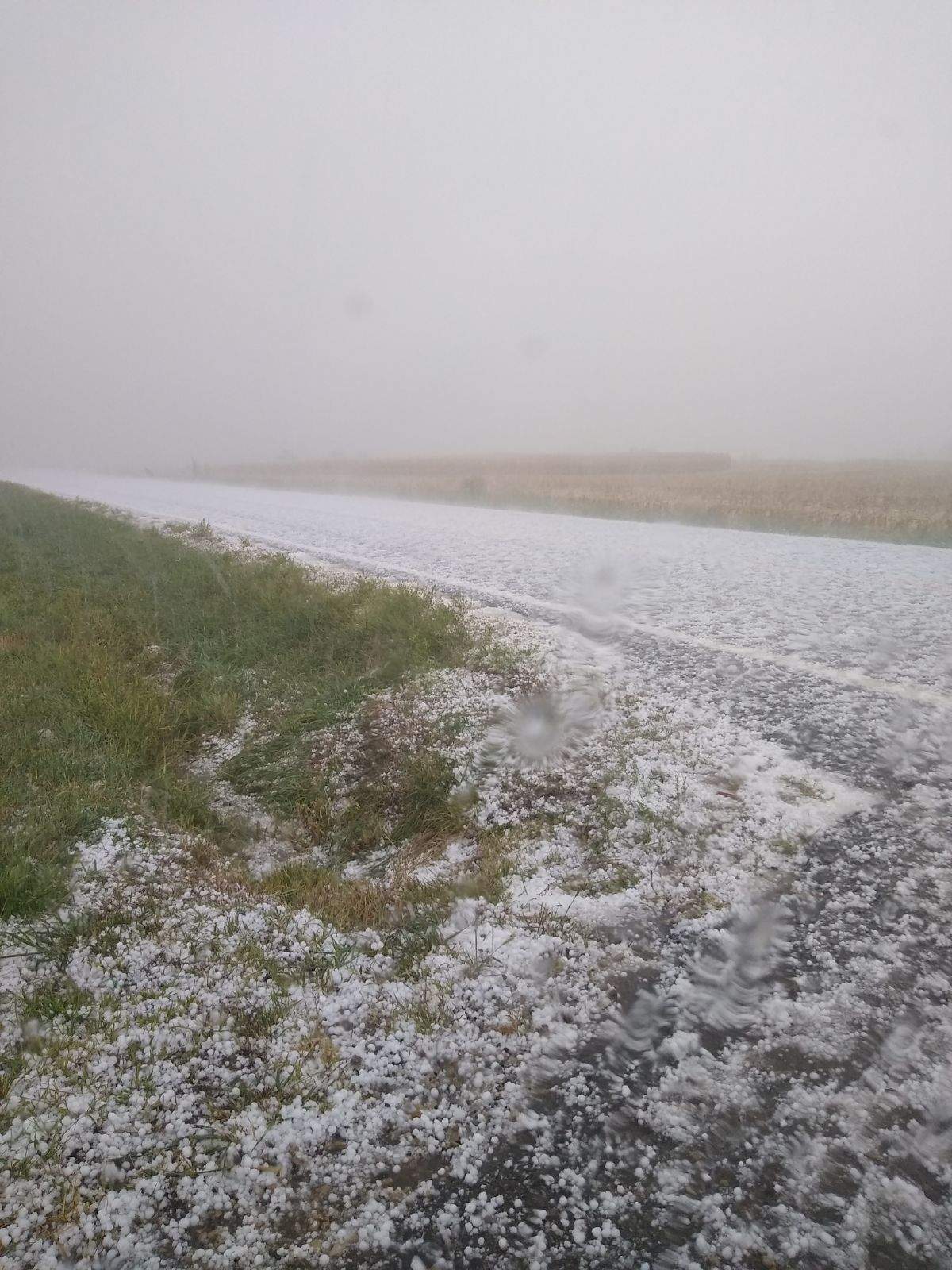 Parts of Jefferson and Gage Counties were under a severe thunderstorm warning for up to an hour, before the storms moved south into Kansas, where warnings were also issued for Washington and Marshall Counties.
Also placed under storm warnings Saturday afternoon were Johnson, Pawnee and Richardson Counties in Nebraska……and Nemaha and Brown Counties in Kansas.
The isolated strong storms began forming in southeast Nebraska early Saturday afternoon.