News
Beatrice School Board and BPS hands out May honors
Athlete, board member, business owners and para-professional receive awards
BEATRICE – The Beatrice Board of Education and school administration handed out honors at Monday night's regular board of education meeting.
Addison Hatcliff was recognized for her role this year on the Lady Orange basketball team.   The five-seven, senior guard was a second-team All-State selection for the Lady Orange, who qualified for the state class-B tournament.
Riley Schwisow was recognized for her year of service this year as the student representative on the Beatrice School Board.  As a non-voting member, Schwisow served as a board liaison with the student population and the senior kept the District 15 Board updated on various school activities at all grade levels.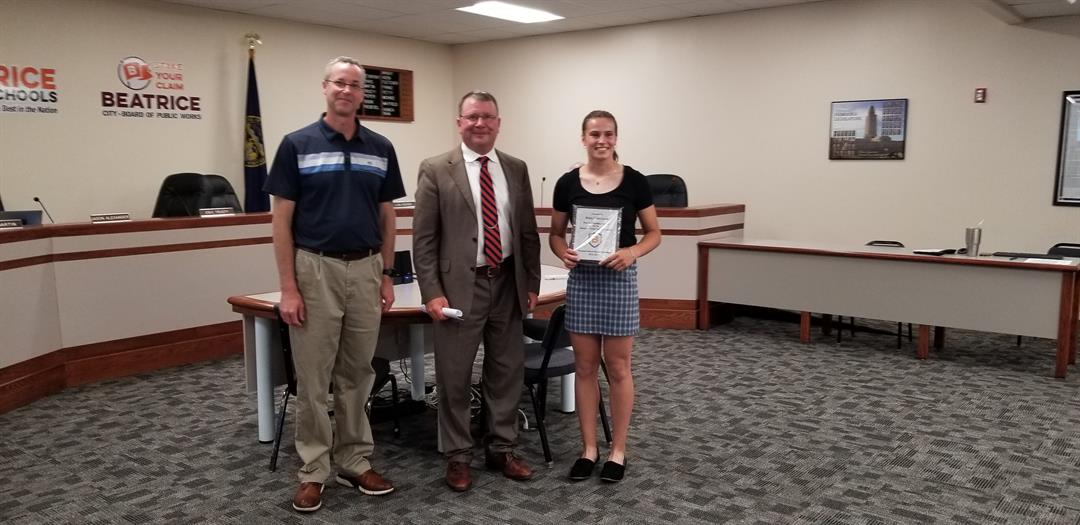 Phil and Karen Dittbrenner were recognized as the Beatrice Public Schools' Business Friend of the Month.  The couple purchased Uhl's Sporting Goods this past  year… and supply uniforms and support for BPS athletics and other student programs.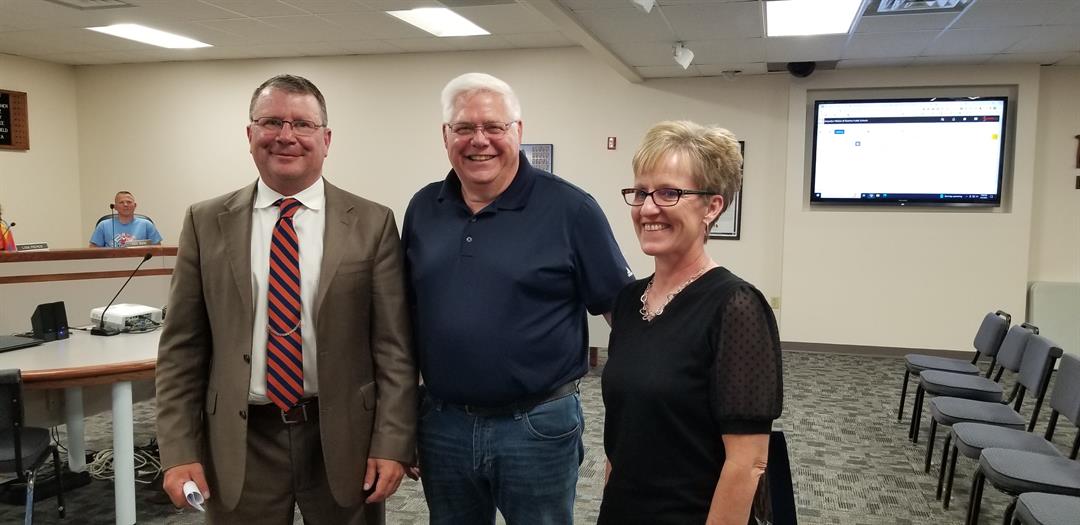 Named employee of the month was Beatrice Middle School Para-professional Kodee Muhr…..who works in alternative education and the middle school's program that helps students who need additional academic support.