News
Beatrice Area Chamber hands out 2022 membership honors
Annual lunch honors business, community and volunteer service
BEATRICE – A metals manufacturer at the Gage County Industrial Park is the Beatrice Area Chamber of Commerce Business of the Year, for 2022. 
Precise Fabrication, a Division of Kinney Manufacturing, is part of a company that also has acquired J-and-J Wood and Wire, and Blaze-N Grill Works.   The company was honored for working with community organizations and investing over two million dollars in new equipment, supporting workforce initiatives and other projects.
The award, given at a lunch held at the Holiday Inn Express Hotel, was one of several handed out during the Chamber's annual membership awards event.
The award for Outstanding New Business was presented to Cottonwood Hospice, which took over the hospice program formerly at Beatrice Community Hospital.  It has already added four employees to a core group of fifteen employees, in providing end-of-life care.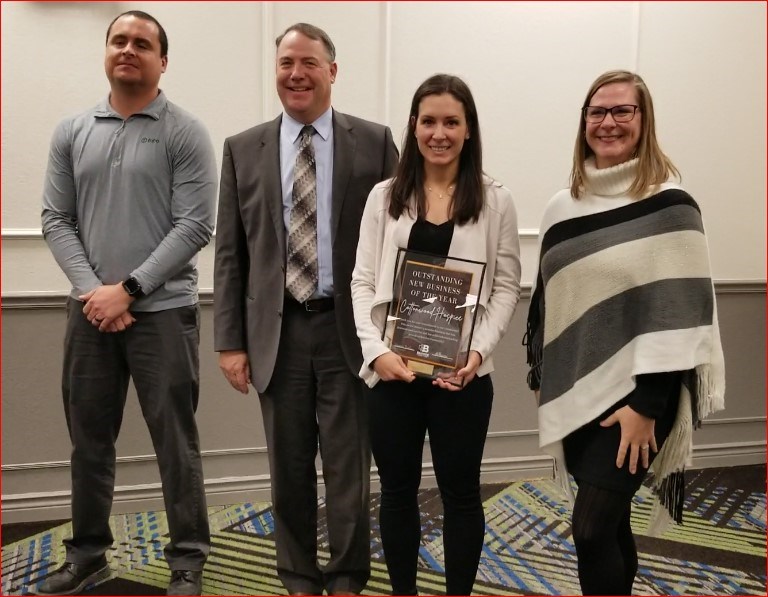 Named the Business Person of the Year for 2022 was Traci Garnett-Froscheiser, of Garnett Investment Services.  She is an active community member in the chamber, Beatrice Humane Society and Gage Area Growth Enterprise, among other activities.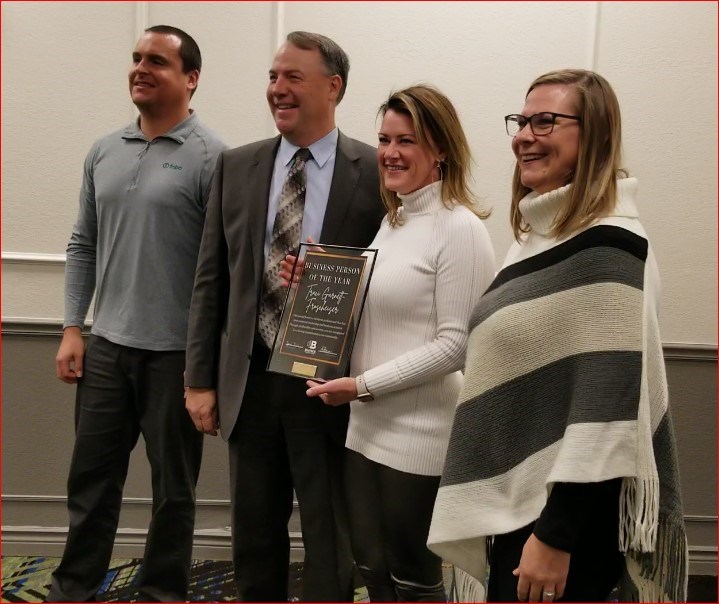 The chamber's Young Professional of the Year for 2022 is Alex Eckhoff, the owner of Envision Landscapes…..a business that expanded into the former Earl May Garden Center building in east Beatrice and now employs six full-time and more than a dozen part-time employees.  He was credited for leading by example in his business and community activities.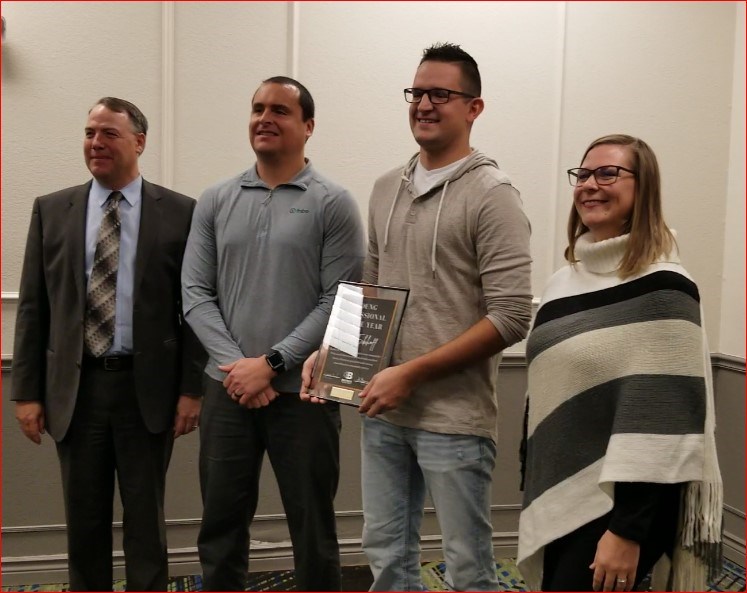 The non-profit Business of the Year is the Beatrice YMCA…which in recent months underwent an extensive expansion and serves numerous families and youth with a variety of programs and activities.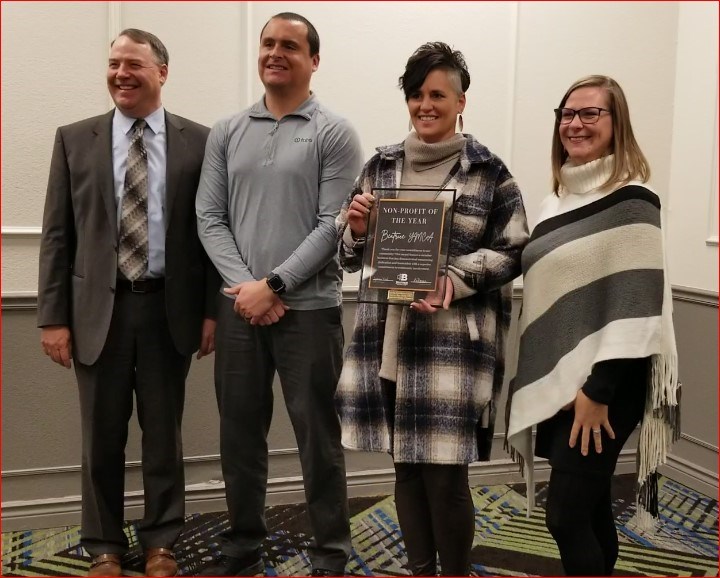 The Best New Image award went to Schoen's Roofing, which completed a modernized business location on South Sixth in Beatrice with offices and new warehouse area.   The company added over a dozen employees in the past year and has been serving the area since 2010.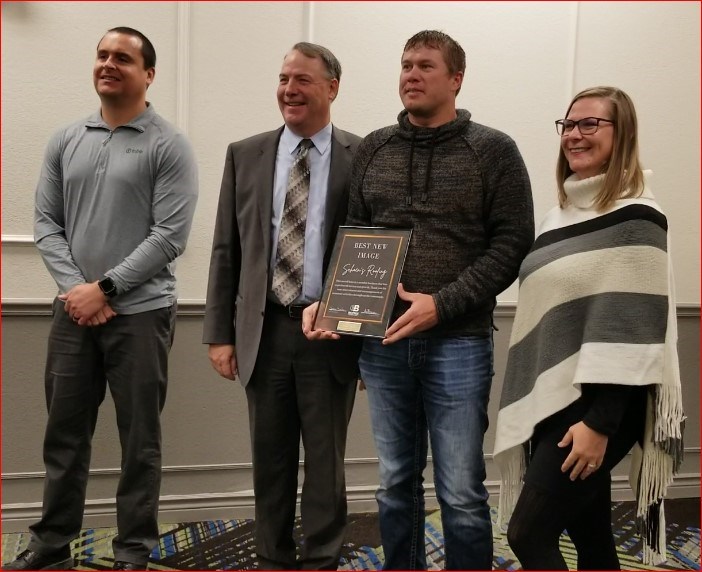 The Chamber's Customer Service award was presented to Sharon Schuster, of Beatrice Community Hospital.   She is hospice chaplain at the local hospital and was the hospital's Caring Kind Employee of the year.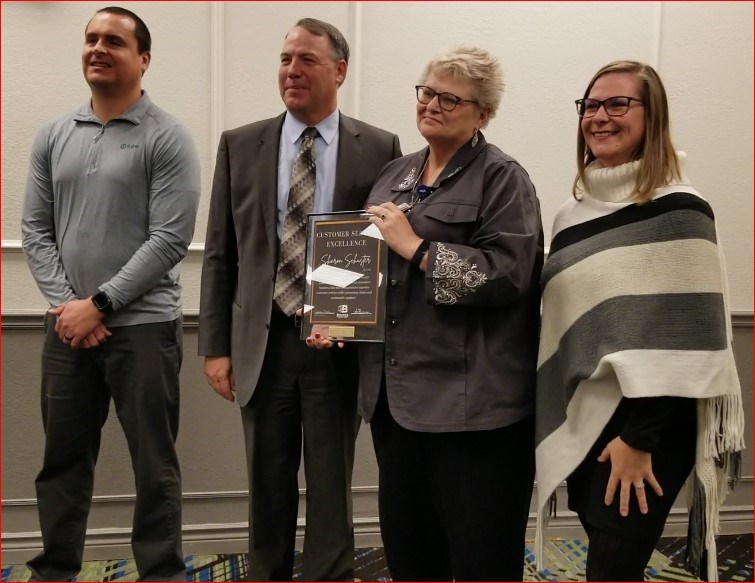 Three employees of local businesses earned Chamber honors.  They include Kim Seggerman of Home Instead….Connie Jurgens of Pinnacle Bank and Shelby Melchery of Production Creek LLC.