News
Five interview for vacant Gage County Board position
Person will be named to fill the unexpired term of the late Board member and Nebraska lawmaker, Dennis Byars
Wednesday, May 25th 2022, 4:06 PM CDT
BEATRICE – Five candidates from varying backgrounds were reviewed Wednesday, by a committee charged with filling a vacancy in the Fourth district on the Gage County Board.

The person chosen will fill the remainder of the term of Dennis Byars, a long-time county supervisor and state lawmaker who recently passed away. By law, a three-member committee of County Attorney Roger Harris, County Clerk Dawn Hill and County Treasurer Laurie Wollenburg will name the new supervisor to fill the term through January 2nd, 2025.

Ashley Mason and her family have lived in Beatrice for just over three years. She ran for Beatrice Mayor this year but did not advance from the Primary. She has attended numerous city council, school board …and county board meetings.

"I've attended almost all of the meetings in the last 14 months, 15 months, almost. I've been able to see exactly how well this board works together...seen the different dynamics each supervisor brings. I appreciate all of them, the unique aspect all of them brings. I think I can bring to this position a little bit of an outside perspective, being new to Gage County...being new to Beatrice."

Lawrence Fossler recently retired from the Gage County Highway Department and is a lifelong resident of the area.  "I know things internally, what's going in our county. I pretty well know everybody throughout the whole county...Cortland, Clatonia, Adams, Filley, Virginia, Liberty, Barneston, Odell."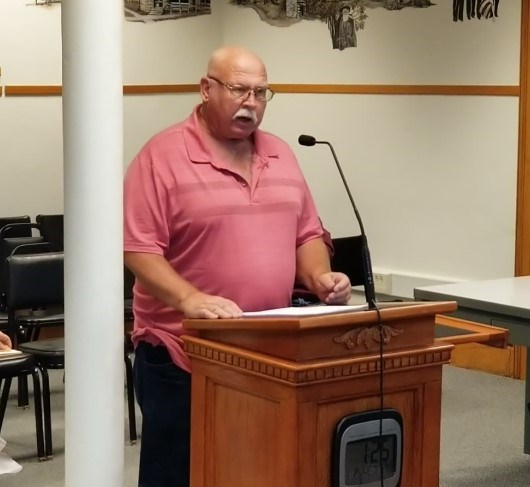 Janet Byars is the wife of the late Dennis Byars, and is seeking the fourth district supervisor position. She is retired from the Beatrice Board of Public Works and currently a member of the Beatrice School Board.

"I think one of my strengths for this position is because of my background with the board of public works. I did a lot of budgeting for the electric, water and sewer departments, as well as the street department. So, even though I really don't know how to build a road, I do know that we do have to have funds to pay for it and understand how that process works. I also have a lot of background in human resources...I understand the health insurance, the retirement benefits."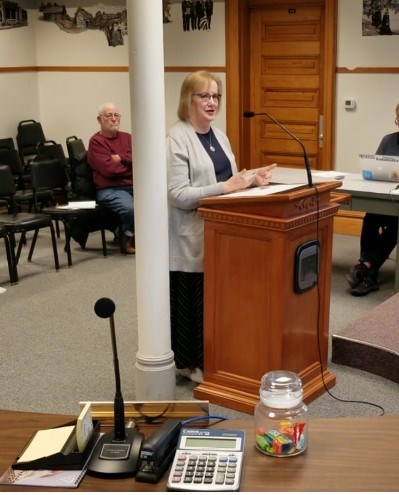 Byars also said she has negotiations experience on the school board and grant writing skills.

John Bartels is a retiring school counselor, a former Beatrice City Councilman and previously served as Mayor of Beatrice. He applied for the supervisor position after being encouraged by others to do so.  "The most enjoyable thing for me in serving the community and the city of Beatrice was the knowledge that I picked up about the police department, about the fire department, the water department, the sewer, the electric...and I learned a great deal about that...and I will always cherish that. As an educator, I am a lifelong learner."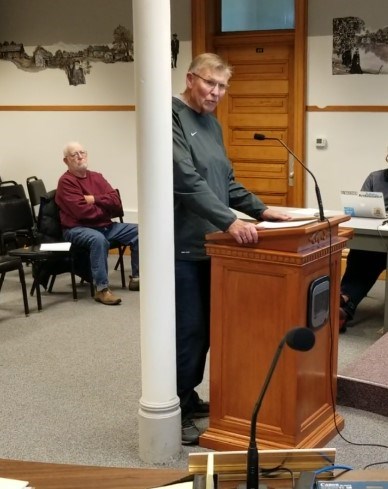 Bartels said major accomplishments in the city are not done without building coalitions.

Dave Swavely previously served as a county supervisor and is retired from Neapco Manufacturing…and was with the company when it moved from Pennsylvania to Beatrice.  "You have to be able to compromise sometimes. You have to be able to argue.....not get mad...but you have to be able to argue once in a while and disagree...to agree. Because when it all comes down to it, we're here for the people of Gage County."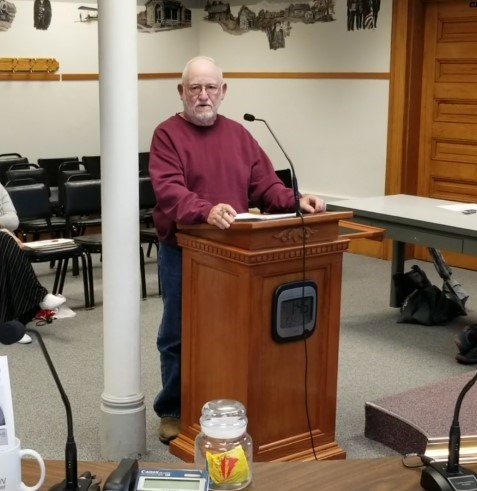 County Attorney Roger Harris said following the interviews, the committee has 45 days in which to select a person to fill the unexpired county board term.